As both autumn and the holidays approach many retail stores and other places are looking for seasonal employees. Today, 50% of youth aged 16-24 work either part-time or full-time, and it's clear to see why. Jobs, seasonal or otherwise, are an excellent way to gain experience, build your resume, and make some cash.
Kirsten Byrge is a senior at Central who has a lot of experience with working as a teen. She works at Journey's. She says that "Working as a teen has effected my life by instilling a good work ethic and also it's really helped me manage money," She adds that she feels that "as a teen it's good to realize that saving is important as it can better prepare you for the future."
Sydni Cooke, a senior, has worked as a cashier at a grocery store and currently works as a server at Cracker Barrel. When asked about the value of teen jobs, she contends, "I personally think it's great for teens to have jobs. I've had a job since the day I turned 16 and it's taught me so much about real world situations and allowed me to save and pay my own bills."
Major retailers, including Target and Kohl's, are hiring hundreds of thousands of seasonal workers for the holidays. To get one of these jobs, the first thing you should know is how to properly fill out an application.
First off, applications should always be completed with a blue or black ink pen if they're being completed physically. Pencil is unprofessional! If you're applying for the job in person, be sure to bring a pen with you so you don't have to ask for one. Unpreparedness is not a pretty color on an applicant.
When filling out an application, remember that the application is a reflection of you and what you have to offer to the business at which you're applying. You should portray yourself in a positive light, but do not lie. If you're caught lying, your application will more than likely make a swift dash to the garbage can. You should make yourself stand out. Other people are competing for the job that you want, and you have to distinguish yourself as the best candidate. Make your availability and restrictions completely clear. If the availability on your application and your actual availability are inconsistent, it may cost you the job. Be sure that you leave no section or question blank on an application; if the inquiry doesn't apply to you, simply write "N/A".
If your application stands out to an employer, they'll likely contact you through phone or email to set up an interview. A major part of your interview performance depends on your appearance! Different jobs require different levels of formality, but a general rule is to always dress nicer than you would on the average day.
Your body language tells an interviewer a lot about you, so be sure to have good posture and retain eye contact. During questioning, confidence is key. Reviewing the most commonly asked interview questions through the internet is a great way to build your confidence about the interview and make you look appear as an organized and thorough candidate. You should also research the company and the position in order to show that you have genuine interest in the position and that you're not just in it for the money.
You should also come prepared with your own questions to ask the interviewer. Again, this will distinguish you as a candidate who actually cares about the position and what it means to the company.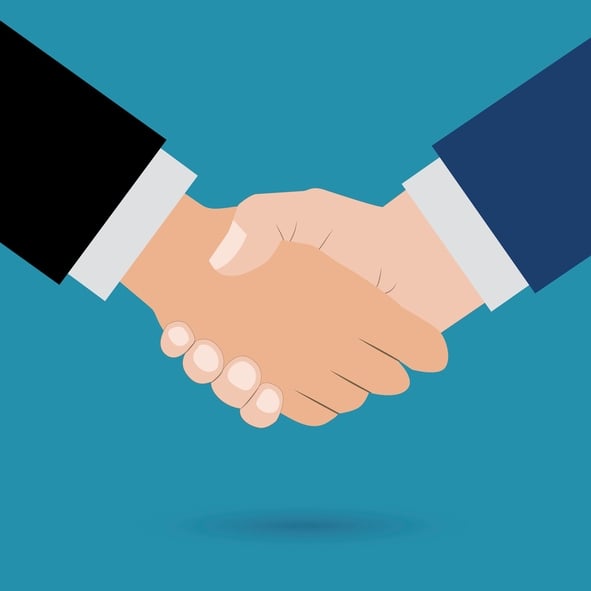 At some point at either the end or the beginning of the interview, you will likely be prompted to give a handshake. Your handshake tells the interviewer a great deal about your character, so you should give a firm, strong shake to let the interviewer know that you're confident about yourself and your performance. If the interviewer thinks you're a good fit for the job, you'll be hired. Go you!
If you're still on the fence about getting a job as a teen, consider that while having a job is time consuming, it also means that you'll be making money and gaining real world experience that will put you ahead of other people in the long run.
---
More stories from The Bobcat Times
The Student Becomes The Teacher