As graduation approaches, seniors indulge in nostalgia, looking back at how much has changed over these past four years. Students post "glo up" pictures, visit old teachers and remember bad hairstyles from the fall of 2014. While checking out nostalgic photos, it can also be fun to remember the years of pop culture past.
We definitely changed physically, but we also changed in our tastes in music, movies, and tv shows. Some seniors enjoyed One Direction and Gossip Girl, while others preferred Drake or The Office. However, after band breakups and series finales, our pop culture picks have been altered or completely deserted. Below are some of the major changes in pop culture seniors have seen in their four years at Central High School.
Music: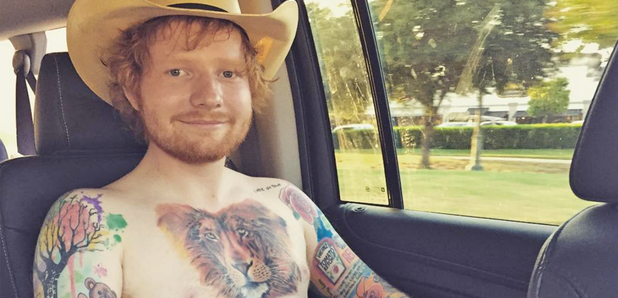 Ed Sheeran
With the release of his second studio album, entitled X, the British singer and songwriter became more popular among Central students in 2014. Many went to his concerts and were seen wearing his merchandise bearing large, green "X"es. Some Central students have remained fans, supporting his latest album, entitled ÷, or "divide."
One Direction
The British boy band and pop group went straight from the X Factor and into the hearts of young teen girls everywhere. Even if you weren't a fan, you knew their songs, mainly because of the numerous students singing them in the middle of class. However, Zayn Malik departed from the group, making March 25, 2015 an infamous date for many middle and high schoolers.
From there, the band began to crumble, until they officially ended their bandship in 2016. Fans still look back on the blissful days of "What Makes You Beautiful," longing for simpler times. However, these heartbroken girls and boys are still allowed a chance to appreciate each band member separately, supporting Niall Horan, Harry Styles, and Zayn Malik in their solo careers.
Drake
Over the years, Drake went from half Jewish Degrassi actor to a, still half Jewish, rapper and social media mogul. His smaller fanbase became larger after releasing his 2011 album Take Care and 2015's If You're Reading This It's Too Late.
In the past months, Drake's 2018 release of "God's Plan" has become famous, not only for its hook, but its music video, or the memes that have come with it. Mirroring his mannerisms and lyrics, internet users can be seen doing the bare minimum for others, often faux charity work of sorts, giving their Twitter followers a big laugh.
5SOS
Everyone remembers the summer of 2014 when the Australian pop band 5 Seconds of Summer released their most popular single "She Looks So Perfect." It was the song of the summer, and fame followed them into their self entitled 2014 album.
However, after their 15 minutes of fame ended, so did their fan base… at least for the next three years. Only months ago, the band released their 2018 comeback album, titled Young Blood. Now, many of their former fans, including many seniors at Central, are remembering the days of tied up red flannels and black hightop Converse.
TV Shows: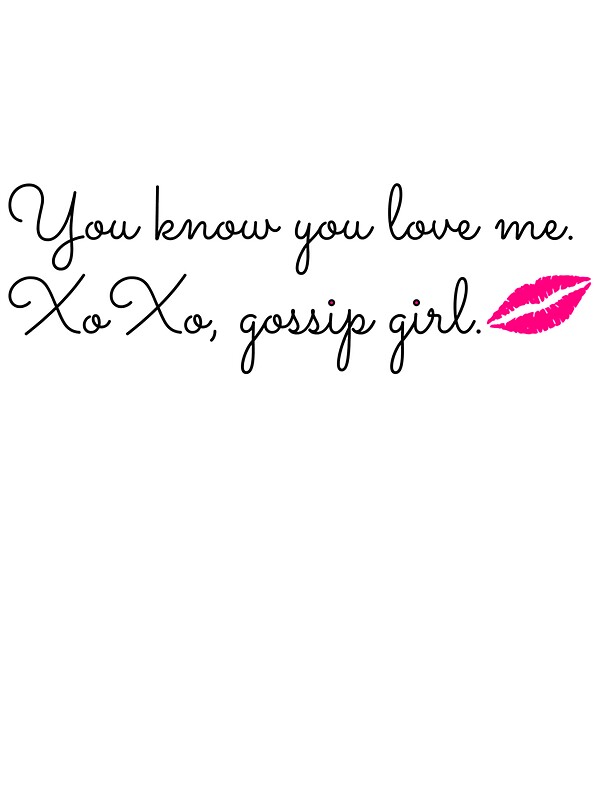 Gossip Girl
There was a simpler time when it seemed like every highschool girl, and some guys, were obsessed with the hit drama, Gossip Girl. Even though the series ended in 2012, it was not discovered on Netflix by many until 2014. After six years of missing our favorite upper east siders, some seniors still enjoy to look back on the show that shaped our pre-teen lives. Many still follow stars such as Blake Lively and Leighton Meester on social media, often remembering the drama of wealth, friendship, and family issues.
The Office
The American version of the hit British sitcom, The Office, was created in 2005, just as many seniors were starting their kindergarten year. However, it was not until 2015, or even later for some, that Michael Scott and his employees were popular among Central High students.
This show was not for one specific gender or age group, but for everyone who enjoyed a good laugh and a hilarious line to quote for the rest of their lives. Some seniors may even be able to relate to former Dunder Mifflin manager, Michael Scott, who teared up after his employees sang him out with their own rendition of the RENT classic, "Seasons of Love."
The Walking Dead
Some Central students have been fans of The Walking Dead since its start in 2010. However, after its addition to Netflix in 2012, the show gained more fans who binge watched and eventually caught up the original viewers. With unexpected twists and gruesome deaths, the show has upset fans, while still keeping them hooked for the next episode. As the zombie-drama continues on into its ninth season, many Central students may keep the scheduled viewing of the series with them as they go off to college.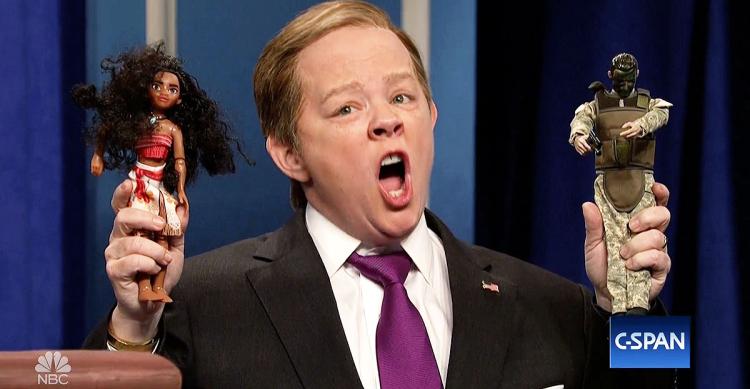 Saturday Night Live
Out of its forty plus season run, the late night sketch comedy show has come across your television at least once or twice. For some Central students, 11:30 pm on a Saturday night is a scheduled appointment every week to watch great comedians and hosts create sketches that will make you laugh for a lifetime, such as many of The Lonely Island's hilarious Digital Shorts.
More iconic, however, have been the political impressions that came about in 2014, just as candidates were announcing their candidacies. Central students have all been shown the latest cold open with Alec Baldwin as Donald Trump, or Kate McKinnon as Hillary Clinton. Every Now and then, we may be blessed with Melissa McCarthy as Sean Spicer, or even a cameo from a prominent politician, or possibly a companion, such as Stormy Daniels. Whoever pops up on the screen will most likely be talked about in the halls on Monday, allowing for comedic, or controversial, conversations.
Movies:
Interstellar
This sci-fi mystery movie was a hit among movie critics and movie goers. Many Central students most likely seeing Interstellar for the first time in theatres in 2014, and then rewatching it numerous times over our four years of highschool. Any conversation about space or multiple dimensions, usually resonating in Mr. Bergstresser's room, will most likely bring up this 2014 blockbuster. With its numerous provocative theories about time and space, Interstellar manages to stay relevant in hypothetical discussions Central students seem to always have.
Divergent
Originally a book series, the dystopian society of the five factions is brought to life in the 2014 film interpretation, becoming an instant blockbuster among pre teens and high schoolers. Central students had many options to choose from, in terms of dystopian, sci-fi stories. Also released around 2014 were the Maze Runner movies, the final Hunger Games films, and The Giver.
However, the Divergent series was promoted by the library and seemed more popular among many students. Now, as many of these series come to a close, due to lack of interest, it is interesting to look back at the many choices students had, many seeming to be the same story retold with different characters and post-war governments.
The Grand Budapest Hotel
Wes Anderson had few fans at CHS, but became more known to its students with the 2014 release of his crime drama, The Grand Budapest Hotel. It was an underrated hit; seen by many, but rewatched by few. This has been his most popular movie, atop of Moonrise Kingdom, Fantastic Mr. Fox, and The Life Aquatic. His 2018 animated film, Isle of Dogs, has become popular among more Central students, reminding them of a 2009 childhood classic, Fantastic Mr. Fox.
Marvel
2014 was an important year for the famous superhero based company. With the releases of Guardians of the Galaxy and Captain America: The Winter Soldier, the comics company had more success than ever, while also prepping unknowing fans of the many movies to come. Central students have been known for their love of Marvel movies, many going to midnight premiers and rewatching the films in a "Marvel Marathon".
The Marvel fanbase at Central has clearly been made known on Twitter, with many memes and spoilers, without context, of course. This is due to Marvel's 2018 release of Avengers Infinity War, and its problematic ending. Some seniors who may be nervous about graduating at the moment may even be caught saying "Mr. Stark, I don't feel so good."
---
More Stories from The Bobcat Times